Water Damage Restoration in Long Beach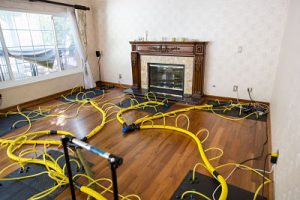 Are you facing water damage caused by a pipe burst, flood, blizzard, or sewage backup in Long Beach? If so, you can get professional help and same day service from the water damage restoration techs at 911 Restoration of Long Beach.
Water damage can cause serious issues for commercial and residential property owners in our area. You might discover issues with your drywall, floors, ceilings, and furnishings after a natural disaster or a plumbing emergency.
911 Restoration of Long Beach can reach properties around Long Beach, Torrance, and Carson within 45 minutes of an emergency call. This means you can get immediate peace of mind from our water damage restoration techs. Let us focus on:
Your Flood Cleanup Needs after Heavy Rains and Big Storms

Taking Care of Water Extraction, Drying, and Dehumidification

Offering You a Free Visual Mold Inspection for Property Owners Only

Handling Mold Removal and Mold Decontamination
We know that mold remediation can be vitally important after you experience water damage. Moisture in your home or business can give mold the perfect environment to spread, leading to health issues and additional damage to your property. Mold can continue to spread behind your walls and under your floors if it is not professionally removed.
Fortunately, 911 Restoration of Long Beach knows exactly what it takes to repair and restore both water and mold damage. Call us 24/7/365 if you need help recovering from the effects of water damage in Long Beach, Torrance, and Carson.
Get Help from Mold Removal Pros in Long Beach
Water can be incredibly damaging on its own, ruining your ceilings, walls, and floors. You may also discover a mold infestation caused by excess moisture in your home or business after a flood or a pipe burst emergency in Long Beach, Torrance, or Carson.
The mold remediation techs at 911 Restoration of Long Beach can take on both commercial and residential mold removal for our clients. Let us provide you with a mold inspection so you know exactly what you're dealing with. We can also:
Take Care of Mold Removal by Isolating Mold Infested Areas

Focus on Mold Remediation and Mold Decontamination

Completely Clean Up Areas Where Mold Grew

Repair and Restore the Damage Caused by Mold

Handle Odor Removal after a Mold Infestation
As a full-service property restoration company, 911 Restoration of Long Beach can also handle any underlying water damage. You can count on our water damage restoration crew to quickly resolve flood cleanup and to repair any leaking pipes in your property.
We can also utilize professional-quality air movers and dryers to ensure your property is totally dehumidified. Mold prefers to grow in dark, damp environments. Drying out your home or business can leave mold nowhere to hide during the cleanup process.
Let us provide you with the professional assistance you need after a water damage emergency or mold infestation. Call us now and we will start working to bring your property back to better-than-new condition in Long Beach, Carson, or Torrance.
Fully Recover from All Types of Water Damage with Professional Service
Water damage may be caused by pipe burst disasters, backed up plumbing lines, malfunctioning appliances, and acts of nature. 911 Restoration of Long Beach can handle any of these emergencies with same-day service. You can call us right away if you need:
Emergency Water Extraction

Emergency Boarding Up

Emergency Roof Repairs
We can even pack out and store your undamaged possessions to limit the damage done by water. Let our professional water damage restoration techs offer you the tireless support you need so that your property can be returned to pristine condition.
No job is too big or too small for the experienced technicians at 911 Restoration of Long Beach. Our crews can handle flood cleanup, sewage spills, and mold removal. We are IICRC certified to take charge of mold remediation issues in properties around Long Beach, Torrance, and Carson.
You can get immediate information about your situation with a water damage and mold inspection from professional techs. Let us handle mold decontamination to protect both your health and the structures of your home or business.
911 Restoration of Long Beach has experience working with all insurance companies, so you can rest easy during the restoration process. Take charge of your future after a water damage emergency by contacting us today. The techs at 911 Restoration of Long Beach can totally restore your home or business so you can get a Fresh Start now.