Water Damage Los Alamitos
Our water damage Los Alamitos specialists at 911 Restoration Long Beach know how important it is to help homeowners, and that is why we are available 24/7/365 after they have experienced any kind of water damage.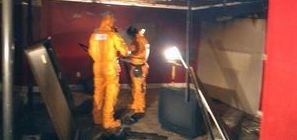 We guarantee that when you call us we will get to your doorstep within 45 minutes of receiving that call.
By getting to the damage site quickly, we can minimize the damage that has been done and get your home back to normal.
When it comes to these water emergencies, our Los Alamitos water extraction operation always implements same day services.
This way you can be sure that your home will undergo restoration procedures as soon as we arrive.
Call our water damage Los Alamitos flood cleanup experts with 911 Restoration Long Beach and we will begin the process with a free home inspection and take care of everything today!

Do Not Let Floodwater Sit In Your Property
Our Los Alamitos water cleanup technicians know that the longer water sits on your property, the more damage it will cause, and that is why fast action is crucial.
As soon as it is safe, our Los Alamitos water removal team will begin to pumping out any standing water. Below is some information about this process:
Wear proper protective gear. When we work in a flooded area, our crews always wear rubber boots, gloves, masks and respirators, when necessary.

It is important to keep children and pets away from the flooded area since it may contain contaminants that could be toxic to your health.

We use state-of-the-art equipment, such as professional grade sump pumps, water vacuums, air movers and dehumidifiers.

Our Los Alamitos water extraction professionals never leave a job until it completed to absolute perfection, so you can rely on our licensed, bonded and insured crew to handle any job.
When it comes to water invasions, you need experts on your side, and that is why you should trust in our specialists to take on all of your restoration challenges efficiently.
Call out IICRC certified Los Alamitos plumbing techs today and we will do everything needed to get your home clean and dry in no time.
The Customer Is Key When It Comes To Water Damage Repair
We want all of our customers to feel completely at ease when they call our office. Keeping you calm and comfortable during a flooding emergency is our main goal.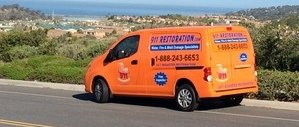 No matter what time your give us a call, we will always answer whatever questions you may have.
We will even help with the cranky insurance agents that no one wants to deal with alone.
Our Los Alamitos water damage restoration staff knows how important insurance is for the completion of renovations.
This is why we will help you file your claim and get you the financial aid you deserve.
Call our water damage Los Alamitos staff with 911 Restoration Long Beach and we will do whatever we can to get you fast, efficient and affordable flood remediation today!