Mold Removal in Long Beach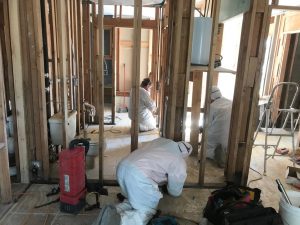 When floods cause mold growth in your home or commercial building, you can rely on the mold remediation specialist in Long Beach with 911 Restoration. Our certified technicians guarantee to arrive within 45 minutes of your call to provide solutions and implement a thorough cleaning procedure.
Our mold removal specialists in Long Beach are licensed, bonded and insured. They are qualified and experienced to fully remediate the mold inside of your property. Whether you find a new or old leak that has caused mold, our mold removal specialists in Long Beach are available to assist 24/7/365 with situations such as:
Water damage remediation
Visual mold inspection
Mildew deodorization
Mold infestation cleanup
Fungus and mold decontamination
Mildew deodorization
Water damage remediation
Mold testing services
If you find moisture or suspect your property is facing the threat of mold infestation, contact our mold removal techs in Long Beach. With a free visual assessment, we will provide affordable solutions and get to work immediately. Call us at (562) 270-2001 and see how we can help you.
Untreated Water Will Cause Fungal Growth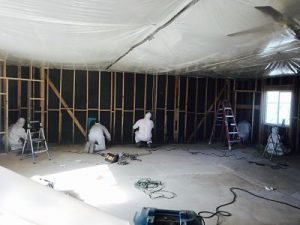 When you contact our mold removal experts in Long Beach, you can expect the highest level of customer service, long lasting and quality repairs. Since many cases of mold have started as a result of a water damage, it is important to remember that it takes no more than 48 hours for bacteria to start growing mold, especially if the area is humid and dark.
The minute our mold removal professionals in Long Beach arrive, they get to work by contaminating all affected areas. Fully geared and equipped, our team is always ready to face any situation you are dealing with as your safety and health is our priority.
Our mold removal pros in Long Beach understand the science between water and mold, and we better understand the risks and hazards of mold exposure. Untreated mold will cause health issues over the course of time. Humans and animals may develop symptoms such as congestion and respiratory issues.
Call us at (562) 270-2001 and please allow us to offer you a free visual inspection.
Save your home from the repercussions of mold. Call our 911 water damage experts in Long Beach for immediate assistance.
Let Our Pros Guide you Through The Mold Remediation Process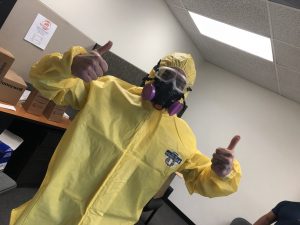 Our staff understands the situation you are in and how overwhelming it can be to not only discover damage but to lack solutions and answers. As soon as you call our local office, an experienced project manager will answer your questions and provide you with peace of mind.
With a projected repair timeline, we will make sure you are in the loop of the process and the next steps. Our mold removal team in Long Beach take the necessary measures to ensure your home is in pristine condition for you and your family.
Let our team get you through this process. From same day service appointments to 24/7 customer service assistance, we got you covered. Call our certified mold removal experts in Long Beach with 911 Restoration of Long Beach at (562) 270-2001.
Serving the communities of Carson, Palos Verdes, Rancho Palos Verdes, San Pedro, Torrance and surrounding areas