Mold Removal in Rancho Palos Verdes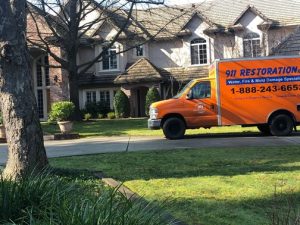 As a property owner in Rancho Palos Verdes, you know that property damage can happen at any time. The worst part is that some like a mold infestation can be occurring right under your nose for months before you become aware of the problem. During that time it eats away at the organic materials like sheetrock and carpet while also causing health issues in otherwise healthy people. For those reasons, our IICRC certified technicians are ready 24/7/365 to handle your mold remediation needs. Whether you live in Rancho Palos Verdes, Harbor City, or another city in the Long Beach area you can count on us to arrive within 45 minutes of your call ready to work on your mold removal.
Knowing is half the battle with a mold infestation. To that end, being aware of the signs can give you the edge you need to stay on top of things. Common signs of mold growth include:
Rotting wood

Crumbled drywall

Visible mold

Breathing problems

Headaches

Persistent cough

Stale odor
It's important that you don't try to clean and remove the mold by yourself. Normal cleaning methods are ineffective and in fact, only serve to agitate the mold spores. If agitated, the mold spores will become airborne and spread to previously untouched areas of the property. That's why the only successful solution is professional mold remediation that gets your property as good as new.
As soon as you suspect mold or observe mold growth, pick up the phone and call 911 Restoration. Our technicians have the Rancho Palo Verdes residents covered and will deliver a Fresh Start that has you breathing easier in no time.
Mold Remediation Professionals
There are numerous mold remediation professionals available that can get the job done. However, there's a big difference between getting the job done and getting the job done correctly. At 911 Restoration, our IICRC certified technicians have honed their mold remediation process to perfection thanks to a combination of years of experience and ongoing training. We are prepared for everything from mold inspection to full mold remediation and everything in between.
Before unloading any equipment, we start with a visual mold inspection. This inspection informs us how far the mold has spread, if it's toxic, and how to keep it contained long enough to get it completely removed. Once we have the answers to those questions and more, we can develop an action plan for your approval.
After approval, we move to on our action steps. The first of these action steps is containment. We use the latest containment measures including vapor barriers to prevent the mold from spreading to other parts of the property. Once contained, we can move on to mold decontamination. During this step, we use industrial cleaners and detergents to neutralize and kill the mold spores. Dead spores can't multiply meaning they are ripe for our actual mold removal. During this process, we also address any water damage restoration needs to ensure the property gets completely dried out. 
The first step after suspecting mold is to call 911 Restoration. We'll arrive within 45 minutes for our Rancho Palos Verdes customers to work on your mold remediation and provide you a Fresh Start.
Black Mold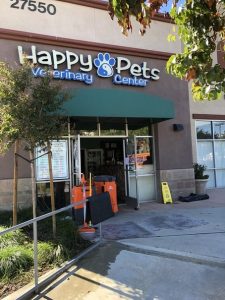 Black mold is possibly the worst type of mold to find on the property. This usually develops due to extraordinary conditions that are unfortunately too common for comfort. Mold thrives in dark and damp environments so rooms like basements and attics are prime suspects. It doesn't help that pipes run through the rooms making leaks or burst pipes a high possibility. If left unchecked for too long, that mold becomes toxic mold. Either way, nothing less than full mold remediation and mold decontamination will get the job done.
Black mold not only eats away at your property, but it also causes severe health problems like organ shutdown and even death in some cases. We take your health seriously, which is why we offer mold testing services. If the mold is indeed black mold, we offer a two-phase mold decontamination process. One round before the mold removal occurs. One round after the mold removal. The goal is to ensure the property is completely safe and we refuse to cut corners on this matter.
Everything from mold cleanup to mold decontamination is handled by our technicians. Call 911 Restoration for the Fresh Start you deserve.
Servicing the cities of Carson, Harbor City, Lomita, Long Beach, Los Alamitos, Palos Verdes, Rancho Palos Verdes, San Pedro, Seal Beach, Signal Hill, Torrance, Wilmington, and surrounding areas.