Water Damage in Long Beach
911 Restoration of Long Beach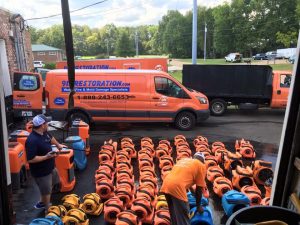 Our water damage pros at 911 Restoration Long Beach are available 24/7/365 to dispatch our crews to your emergency before the water can do its worst damage. We're IICRC-certified and will respond within 45 minutes of receiving your call.
Our team will give you same-day service for all water disasters, including a free inspection for property owners.
After we've removed the water, our experts will then employ the latest drying technology.
Our services include:
Remediation of all water damage

Fungi and mold infestation decontamination

Mildew deodorization

Deodorization services

Water extraction and drying

Toilet overflow sanitization

Mold spore testing services

Overall comprehensive disaster restoration
If you've already experience water damage and you want to know if it will cause mold growth, then contact our staff today.
Water Damage Restoration
Water damage restoration situations can be overwhelming, but the water damage Long Beach staff is available to help you get through every step of the way, all year round.
We know that acting fast is vital in preventing other damages from happening. So when you call our local office, you will immediately speak to a project manager who will notate all of your situations details, address all of your concerns and ensure there is a licensed bonded and insured technician dispatched to arrive as quickly as we can after receiving your call.
Our water damage restoration techs understand that the job should be done quickly but professionally. They are dedicated to bring you peace of mind throughout the entire restoration process. Save your home from the threat of a water damage and take action immediately by calling the water damage restoration Long Beach experts.
Service area map
Sanitization Services & Disinfection Solutions
With the worldwide spread of coronavirus, the impact on businesses and people can't be denied any longer. This pandemic has affected our daily lives, which is why we all need to do our part in creating the solution. While not everyone has the expertise to make new medicines, we can all contribute by maintaining our personal hygiene.
With property owners, they can go further in their efforts by ensuring their buildings remain sanitized according to protocols. Sticking to these protocols ensures the people who come and go will remain as protected as possible. For this reason, 911 Restoration of Long Beach is standing by to provide sanitization services along with various disinfection solutions for both residential and commercial properties. Our technicians maintain their training to remain fully compliant with all current CDC and EPA protocols in an effort to provide optimal results with our sanitization services. We refuse to compromise your health and well being, which is why you can count on our sanitization services to provide you peace of mind.
Mold Removal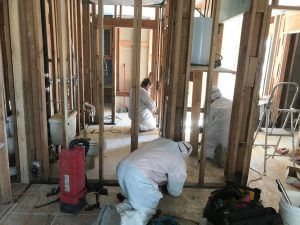 Mold infestations can grow for many different reasons. It can happen at any given moment, such as when a pipe leaks and causes water buildup, it can cause bacteria and fungus to grow.
It only takes time and humidity for to mold to grow. Once the fungi starts to grow, it can easily spread into your vents, furniture and even curtains and drapery.
When mold is left untreated, it can cause black stains on pipes, walls and ceilings. If left alone, it will eventually lead to health issues for you and your family. If you need a mold specialist company near you, call the mold removal experts of 911 Restoration of Long Beach. Our technicians are IICRC certified and offer a free visual inspection. They can get you the professional help that you deserve.
Sewage Backup Cleanup
When it comes to sewage overflow disasters, property owners should not take matters into their own hand, as the procedures for cleaning and disinfecting requires professionals.
Our sewage backup cleanup experts know exactly what measures to take to ensure an immaculate job. Whether your toilet overflows, you have grease build-up or your sewer system malfunctions, 911 Restoration of Long Beach will arrive to stop the cause of the overflow, prevent additional damage from happening and repair areas that have been affected.
If your home of business is facing the risk sewage backup, call our sewage backup cleanup Long Beach team for immediate assistance.
Fire Damage Restoration
When a property survives a fire, water from firefighters typically consumes the interior of the property. The longer water and bacteria sit in your home, the more damage there will be and the higher your repair bill will be – not to mention the ash and smoke that stains walls, furniture, drapery, and floors, as well as the smell that come with them.
This is why it is important to immediately remediate damages after a fire.
Our goal is to not just repair the damages but to restore your property even better than its original condition. If your home or business has faced the unfortunate repercussions of fire, call our fire damage restoration experts.
Disaster Restoration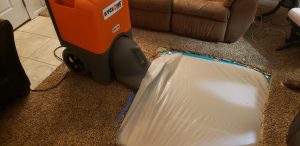 Our disaster restoration pros understand the importance of eradicating water damages immediately to save properties from structural and foundational damage. More importantly, your safety is our number one priority.
Here are some disaster prevention tips:
Turn off the main water valve before leaving on vacation

Install a smoke detector in every room

Trim trees around your property

Use splash pans under your washer and heaters to catch leaks
For immediate assistance, reliable solutions and a Fresh Start, call our disaster restoration specialists today.