Water Damage in Long Beach
911 Restoration of Long Beach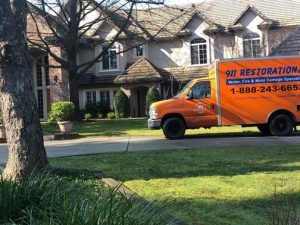 When water damage threatens your property, call 911 Restoration in Long Beach. From clogged toilets to mold growing in your walls, our licensed and trained techs restore your property and your peace of mind. We are the Fresh Start company that understands and cares about our customers. 
911 Restoration Long Beach is locally owned and operated. Our IICRC certified professionals arrive within 45 minutes to assess your situation and take immediate steps to resolve it. We work with all insurance companies and offer 24-hour emergency service. 
At 911 Restoration of Long Beach, we offer a Fresh Start with our comprehensive selection of property damage restoration services, including but not limited to:
Whether you're a Long Beach homeowner or business owner, 911 Restoration of Long Beach is your Fresh Start! We'll communicate with you throughout the entire process, help answer questions related to insurance, and restore your property to its pre-damaged condition. One of our IICRC-certified teams is dispatched within 45 minutes of your call! Contact us today, and one of our friendly representatives will assist you in finding the nearest Long Beach location.
Water Damage Restoration in Long Beach
When water is pouring through your floorboards, walls, or ceiling, you want fast, efficient help. 911 Restoration in Long Beach offers emergency water damage services, including complete water extraction, drying, and dehumidifying. 
Whether it is a pipe burst, flooded washing machine, or strong thunderstorm, our licensed, bonded, insured team quickly identifies the problem and implements emergency repairs.  Call us at (562) 270-2001 and see how we can help.

Our water removal and restoration services include:
Free visual water damage inspection for property owners only

Emergency storm and roof repairs

Emergency disaster restoration

Leak detection and repairs

Test and evaluate structural damage

Free insurance consultation
A Long Beach 911 water damage experts helps you get safely out of harm's way with emergency boarding, packing, and storage services. 911 Restoration is ready to assist our neighbors in Long Beach, Torrence, San Pedro, and the surrounding area with same day service.
Service area map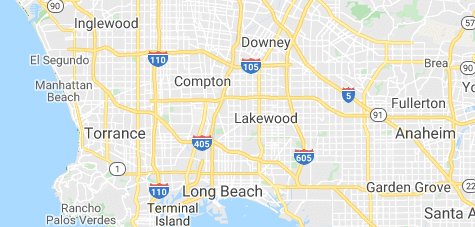 Cleaning Services and Disinfection Solutions for Long Beach Property Owners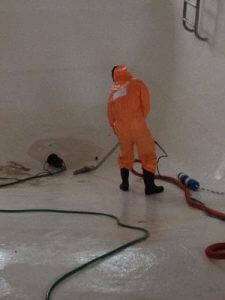 With the threat of water damage, 911 Restoration in Long Beach is committed to doing our part to keep our neighbors safe during the COVID-19 pandemic. 
As a matter of fact, we follow guidelines established by the Centers for Disease Control and Prevention (CDC) and the Environmental Protection Agency (EPA). Our teams are professionally trained to home cleaning services and disinfect your property to reduce the risk of spreading the coronavirus and other biological hazards. 
911 Restoration in Long Beach provides deep cleaning and disinfecting for both residential and commercial properties. A fresh, clean environment helps family members and customers feel more comfortable. More extensive cleaning is recommended for high-traffic properties and areas, such as retail stores and offices. 
Your Insurance May Cover Mold Removal and Remediation 
Mold thrives in moist, warm environments, like walls and carpets. By the time you notice black mold, this dangerous microorganism may have already spread throughout your property. That is why we offer a free visual mold inspection for property owners only. 911 Restoration in Long Beach has IICRC certified mold remediation specialists to identify and solve your mold issues. 
Our 911 mold restoration services include:
Free insurance consultation

Professional mold inspection and sampling

Third-party mold testing 

Complete drying and dehumidifying 

Remove and repair your property as needed 
Long Beach's winter storms, floods, and hot, humid summers often result in water damage that causes mold and mildew. That is why so many property owners rely on the strength of our nationwide mold remediation services. If you are concerned about mold in your home or business, call 911 Restoration in Long Beach at (562) 270-2001 for convenient same-day service.
We Solve Sewage Cleanup Problems
Sewage, sewer water, black water — these are all names for that revolting mess that occurs with a clogged toilet, broken sewer line, or sewer backup. Unlike other types of water intrusion, sewer water carries the risk of disease from bacteria and parasites.
911 Restoration in Long Beach offers emergency removal, cleanup, and disinfection if sewage has backed up into your home or office. Our technicians are trained to remove all traces of hazardous waste, water, and odor. 
A sewage cleanup Long Beach is also a problem after an earthquake, tornado, mudslide, or storm. For this reason, we recommend that property owners keep our number on their phones for emergency sewer backup cleanup in Long Beach. Day or night, weekend, weekday, or holiday, 911 Restoration in Long Beach is ready to recover your property with 24-hour services. 
We Remove Smoke and Fire Damage with Our Fresh Start Service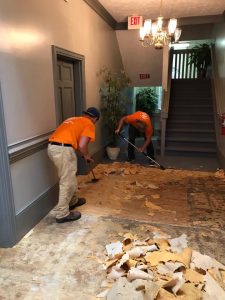 Hot, dry summer weather leaves properties vulnerable to the risk of fire and smoke damage. In the event of a wildfire, please listen to local authorities to protect you and your loved ones. Besides, your safety is priority number one. 
We not only remove all traces of fire and smoke, but we also remove the inconvenience of filing an insurance claim. Moreover, we can bill your insurance company directly, and we always provide a free written estimate. 
911 Restoration in Long Beach experts are trained in fire and smoke damage removal and remediation services, including:
Smoke removal

Sodablasting to clean fire damage from surfaces and furniture

Permanent odor removal

Packing out and storage 

Inventory and itemization 

Soot and ash removal

Puff back cleanup
Our certified and trained fire damage techs understand the fear that property owners have about lingering odors or hazards. We provide a free visual inspection for property owners only and work with you to restore your property to an even better condition. Call 911 Restoration in Long Beach for emergency fire cleanup services. Call us at (562) 270-2001.
Our Clean-up Crews Are Ready After a Disaster
911 Restoration in Long Beach is ready to help our neighbors after a natural disaster. Whether it's a mudslide, earthquake, or severe thunderstorm, you can count on our clean-up crews to arrive within 45 minutes of your call. 
Disasters often begin a domino effect that intensifies the damage to your property. When heavy rains flood your home or a fire leaves a smoky path of destruction, 911 Restoration in Long Beach provides comprehensive restoration. Not surprisingly, our experts go the extra mile to make sure that your property is beautifully restored and repaired. 
Commercial Restoration Services from an Industry Leader
911 Restoration is a nationwide leader with more than 30 years of experience in commercial flood cleanup and residential repair and restoration. If a fire, water, mold, or sewage damages your commercial property, you can rely on our high-quality, affordable restoration services. 
Removing black mold, mildew, smoke, and other toxins requires a team of certified specialists. Additionally, we know that you need to get your commercial property up and running as soon as possible. In fact, our team of commercial restoration techs is on-call 24 hours a day, seven days a week, 365 days a year. Call 911 Restoration in Long Beach at (562) 270-2001 for a free estimate and visual inspection (for property owners only).