Fire Damage Restoration Long Beach
As a beachside property owner, you can count on the fire damage restoration Long Beach pros with 911 Restoration of Long Beach to provide you with assistance and immediate solutions.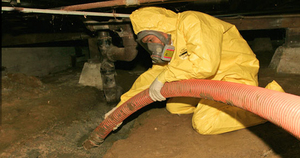 Our long beach fire damage restoration team will give you hope that by the time we are done with your repairs, your home will be restored even better than its original condition.
By being available 24/7/365, all property owners can count on our team to be there within 45 minutes and clean the damage from the fire, smoke, ash, soon and extract all excess water.
With same day service appointments available, our Long Beach fire damage restoration crew won't miss a beat. If your home or commercial property has faced a fire, call 911 Restoration of Long Beach for a free visual inspection today.
Preparing Your Home To Avoid Fire Damage
Fires can occur at any time, whether it happens naturally or caused by a person, a fire carries many risks.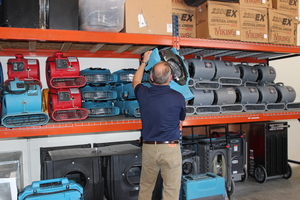 This is why our Long Beach fire damage restoration team reiterates how important it is to take precautions.
To help you avoid the repercussions of a fire, our Long Beach fire damage restoration team provide our customers and local property owners with simple tips to keep in mind:
Do not leave food unattended while cooking
Turn off space heaters and leave space between the heater and wall, curtain, rugs, and furniture
Check the wiring of your refrigerator, microwave, oven and other appliances
Always blow out candles, never leave candles or incense lit if leaving the property
It is important to be mindful and alert when there are flames involved since the smallest spark or flame can cause an all-out fire.
Our licensed, bonded and insured Long Beach fire damage restoration experts only work with state of the art equipment, so as soon as soon as we arrive at the scene, we get to work.
Our Long Beach Fire Damage Team Will Put Out The Flames
As experts in the restoration industry who understand the science between water and fire, our team also places an emphasis on professionalism and the service we deliver to our customers. From your initial call to your same day service appointment, our staff will make sure you have peace of mind and your concerns are addressed.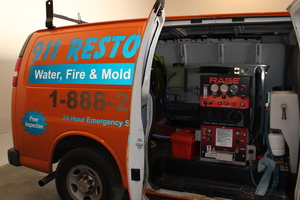 We know that experiencing a fire on your property is scary and overwhelming, but no need to fret when you know that the Long Beach fire damage pros will be there for you when you need. Furthermore, we will even help you file your insurance claim so you get the most out of your coverage.
For fast, tailored and immediate solutions, call the fire damage restoration Long Beach pros with 911 Restoration of Long Beach and we will make sure you get a Fresh Start