Water Damage and Mold Removal Harbor City
Homeowners have access to the water damage Harbor City pros at 911 Restoration of Long Beach, who is the most capable flood and leak mitigation service provider in the area.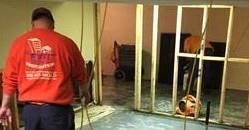 With advanced water extraction and drying machinery, our IICRC certified mold removal Harbor City unit is able to expel all moisture from your property and quickly remediate the following causes of water damage:
Shower pan leaks

Roof leaks

Appliance malfunction

Sewage backups

Water heater explosions

Ruptured appliance hoses

Washing machine overflows

Home flooding
We implement same day services for pipe bursts and any other water related disaster, because our water damage Harbor City pros want to do everything we can to minimize the damage done to your property by acting fast.
In order to implement our speedy water damage mitigation, our mold removal Harbor City crew is available 24/7/365, with service agents standing by to dispatch help to your home within 45 minutes of receiving your urgent phone call.
No matter how severe the damage to your home may seem, you can rest assured knowing that if you call our water damage Harbor City techs we will get provide you with a free home inspection.
We Will Assist You With More Than Just Water Damage
Many people are unaware that where there is water damage, there is usually also mold present, especially if the moisture has been left to sit for an extended period of time.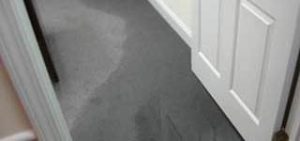 Our mold removal Harbor City experts want people to be aware that when mold spores are inhaled, they can cause allergy-like symptoms and possible respiratory issues.
Our fast and efficient free visual mold inspections allow our water damage Harbor City pros to eradicate all signs of fungus from the premises, which is important in maintaining the health of your home and your family.
If you noticed that you have damp areas of the home that may potentially be causing mold growth, call our mold removal Harbor City professionals so we can begin cleaning procedures immediately.
Our Staff Will Explain Every Step Of The Leak Repair Process
We always make sure that the customer is our main priority, and our water damage Harbor City experts will make sure to do whatever we can to ensure that the customer feels comfortable with the water damage cleanup.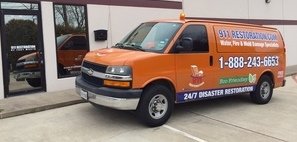 This includes offering affordable prices on all of the services that our mold removal Harbor City team offers, as well as assisting you with filing your insurance claims.
Even though we are the best in the business at restoring your home, our water damage Harbor City specialists are also experts in guiding you through the insurance process.
We understand that filing an insurance claim can be confusing, so our mold removal Harbor City staff will walk you through the whole process. It is important to us that we prove our dedication to helping our customers in every way, and we will make sure to follow up with your insurance company to ensure that you get the coverage you deserve.
Call us as soon as you realize you need assistance with flood or leak damage and our water damage Harbor City technicians at 911 Restoration of Long Beach will be at your home in under an hour to give you the fresh start you deserve.