Water Damage and Mold Removal Lomita
If your home is flooded by water, whether from a storm or a pipe burst, the water damage Lomita repair workers make sure to help you within 45 minutes or less when you call 911 Restoration of Long Beach.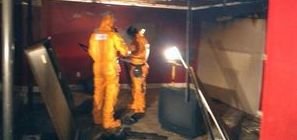 Our office is available 24/7/365, because we know how important it is to send our mold removal Lomita techs quickly. Our experts make sure to use only the latest drying technology in your home or office.
We also always put the customer first with every project we take on. Our IICRC certified water damage Lomita agents have many years of experience in the field, so we know exactly what your provider needs to get you the best coverage possible.
We never want you to wait long for help, especially when you are dealing with gushing floodwater, so call our mold removal Lomita operation today!
We Know How To Help You Recover From A Flood
Our water damage Lomita technicians want homeowners to be aware of what needs to be done after their home has been affected by a flood.
There are very specific steps that our mold removal Lomita pros feel should be taken that will help in the recovery of your home once it has been affected by water.
Inspect the damage. When we arrive on the scene we always conduct a free home inspection so both the workers and the homeowner understands the extent of the work at hand.

Rescue your possessions that are of highest value. It is important to get your most treasured items out of the floodwater quickly in order to salvage them. We recommend looking for antiques, jewelry, family heirlooms, important documents and money.

Remove all standing water from the premises. Our Lomita floodwater removal unit will use professional sump pumps and vacuums to extract all the water from the property. We have the gear that will keep us safe and allow us to do a thorough job.

Clean up all leftover debris. Floodwater usually carries with it some harmful and sometimes toxic elements, such as mud, nails and even dead rodents and reptiles. We will make sure all these items are promptly removed.

Keep away from appliances and outlets. Any appliances that use electricity to run need to be kept turned off until they have completely dried out. This will reduce the chances of electrocution or circuits from being blown out.
Call our water damage Lomita members today and they will begin same day services to make sure your home is dry and clean in no time!
We Want To Make You Feel At Home After Water Damage
After your home has been affected by a water based disaster, our mold removal Lomita experts want to be there for you to get your household back on track.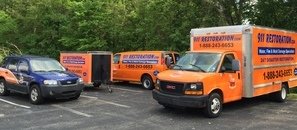 Our water damage Lomita experts are well aware of how mentally trying these times can be, and that is why we go the distance to make your life like it was before as quickly as is possible.
Providing you with excellent customer service is our way of availing that for you, because keeping your emotional wellbeing in tact throughout this entire process is important to our mold removal Lomita agents.
So call our water damage Lomita team with 911 Restoration Long Beach and we will do everything we can to get you affordable, efficient water damage restoration services today!