Commercial Restoration
dFires can rage indiscriminately through homes and businesses in the Long Beach area. It can be tempting to think only of what you lost in the aftermath of a fire. 911 Restoration of Long Beach focuses instead on thinking of what can be saved through fire restoration. Immediate action can significantly reduce the extent of permanent damage you suffer after a fire. Let us provide you with the fire cleanup services you need today.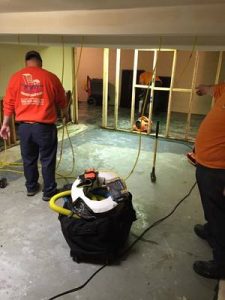 Our technicians are all licensed, bonded, and insured to take care of fire restoration services. We are IICRC certified to carry out complete fire damage restoration for both residential and commercial properties. You can contact us 24/7 after any fire and help will arrive within 45 minutes of your call in Long Beach.
911 Restoration of Long Beach offers free fire damage assessments after any emergency call, along with a free insurance consultation, so you know exactly what to expect from the fire restoration process. You deserve information about the steps that can be taken to limit the damage to your property after any fire.
We can also help you handle less severe instances of fire, smoke, and soot damage. You can get the help you need dealing with puff-back from furnaces running in the colder winter months. Puff-back may not cause the same level of destruction as a raging fire, but it can still leave behind unsightly soot stains and odors that you should not have to live with.
Contact 911 Restoration of Long Beach today to begin the fire restoration process immediately. Get the help you need to handle:
       Smoke Removal

       Soot Removal

       Ash Removal

       Odor Removal

       Complete Fire Restoration
Fire Cleanup Involving Water Damage in Long Beach
Many property owners are surprised by the extent of damage caused by a fire. Fires are naturally destructive and the damage is often worsened by fire suppression systems that leave property owners with water damage. Water damage can complicate the fire restoration process by soaking floors, walls, and your possessions.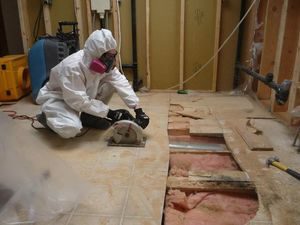 911 Restoration of Long Beach is fully prepared to handle water damage. Our technicians are armed with top-of-the-line water removal equipment, which can limit the amount of destruction caused by sprinklers. Handling water damage involves drying out your home or businesses quickly and repairing any destruction left behind.
You should know that water damage can also lead to issues related to mold growth. Getting professional help addressing water damage reduces the odds that you will need mold removal services at a later time.
Don't risk your health by allowing water damage to give mold a place to thrive. Let 911 Restoration of Long Beach take care of water damage cleanup and fire restoration at the same time. Our resources allow us to provide comprehensive restoration services for all the destruction that might be caused by a residential or commercial fire.
What You Can Expect from the Fire Restoration Process
Fire restoration is a complicated process that involves multiple steps. 911 Restoration of Long Beach will take charge of your situation by:
Salvaging Your Property
Many of your personal items can be saved after a fire. Our technicians will carefully retrieve fixtures, furniture, and smaller items. We can clean many household items, restoring them to pristine condition and saving you from having to purchase replacements. 911 Restoration of Long Beach also offers pack-out services, to keep undamaged belongings safe during the fire restoration process.
Removal of Damaged Property
Fire can destroy wood, drywall, and even metal as it burns. 911 Restoration of Long Beach will remove badly damaged sections of your home or business, including carpets. Once all damaged materials have been removed from your property, fire restoration can continue.
Comprehensive Cleaning
A fire can leave behind soot, ash, and strong odors. We will thoroughly clean up property and carry out permanent odor removal after any fire. Our team uses advanced techniques, such as sodablasting, to completely remove any sign that a fire occurred in your home or business.
Fire Restoration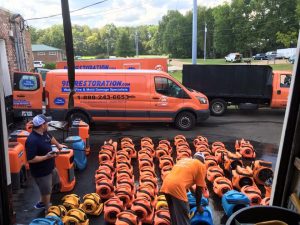 Restoration involves more than taking away damaged materials and cleaning up soot and smoke. 911 Restoration of Long Beach also repairs your property. We can carry out complicated renovation services to bring your property back to the perfect condition you deserve.
Throughout every step of the fire restoration process you can count on us to treat your property with care and respect. Skilled technicians will work tirelessly to protect your home or business from additional damage. Learn more about your fire restoration options by contacting us today so 911 Restoration of Long Beach can get to work for you.