Water Damage Long Beach
911 Restoration Long Beach
911 Restoration Long Beach provides water damage restoration, fire and smoke remediation, sewage backup cleanup, mold removal and overall disaster restoration services to homeowners living in the Long Beach area.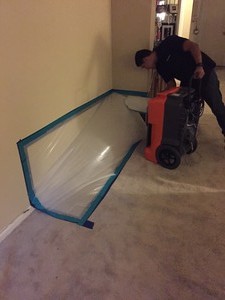 Branch owner Michael Banyas is first and foremost dedicated to ensuring the well-being of his customers, as well as providing them with affordable, quality water damage service.
He wants all Long Beach homeowners to know they can count on his home restoration experts day or night.
We keep our offices opened 24/7/365, that way our staff is always ready to remediate any flooding, toilet overflow or pipe burst you may encounter
All of the 911 Restoration Long Beach crews are equipped with state-of-the-art water damage machinery, which enables them to clean up any disaster situation.
Our Long Beach experts are put through a thorough training process, ensuring that they will know exactly what to do when faced with water damage, a mold infestation or smoke stains.
The years of experience in the home restoration industry have given the water extraction pros exposure to every kind of repair job out there, from flooded bathrooms and leaking roofs to sewage backups and fungus removal.
This type of experience should make our Long Beach customers confident that we are the most qualified home restoration company in Southern California.
If you find yourself dealing with a home disaster, call our experts with 911 Restoration Long Beach today!
Water Damage Restoration
The 911 Restoration Long Beach professionals know what a powerful element water is, especially when it floods a home.
We know what a hard thing water damage can be for a homeowner, so we make sure that our customers feel cared for throughout the whole remediation process.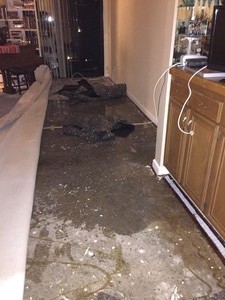 Being both capable and honest is one of our main priorities, and we look forward to proving our water damage abilities to each and every customer.
The Long Beach workers have a unique skill set that makes them qualified to fix plumbing issues, leaky roofs, faltering water heaters and anything else that would be causing water damage in your home.
Our water extraction agents understand that flooding affects your home and all the possessions inside. We know how precious your things are to you, and we make it a priority to preserve their personal items.
Our entire operation is licensed, bonded and insured in order to protect everyone involved in the water damage restoration process.
If your home or business location is already underwater, then don't wait another minute to contact our water damage Long Beach team with 911 Restoration Long Beach today!
Sewage Backup Cleanup
Do not deal with a sewage crisis on your own. When it comes to an overflow cleanup, our Long Beach staff understands how important it is to hire professionals who can do an immaculate job.
Their IICRC certification further helps our crews to clear the home of all toxic material, leaving the home fresh and sanitized.
Our team will remediate the situation both quickly and effectively, all at an affordable cost.
The sewage backup crew is an operation you can trust to get the job don't right the first time around.
If your home or office is suffering from a category three water event then contact our sewage backup cleanup Long Beach team with 911 Restoration Long Beach for immediate help today!
Fire and Smoke Restoration
When a home survives a fire, the property is left filled with ash, smoke and water damage.
The longer you let these substances sit in the home, the more damage they cause.
Ash and soot can permanently damage your home and possessions, while smoke can leave a foul odor and stain the walls.
The techs at 911 Restoration Long Beach are equipped with all the technology needed to remediate all the damage left after a fire, including the water damage left by the fire hoses.
We know how to turn your house back into the home that you love, so give our fire and smoke damage restoration Long Beach team with 911 Restoration Long Beach a call today!
Disaster Restoration
Your safety is the most important thing to our Long Beach staff when it comes to any home disaster.
Calling 911 Restoration Long Beach will help you rest easy knowing that our operation is equipped to handle all types of disaster remediation.
Let us deal with all the disaster cleanup, that way you can focus on being with your family during this difficult time.
Call our disaster restoration Long Beach team with 911 Restoration Long Beach if you find yourself in need of any home restoration service, from water and fire damage to mold and sewage backups, our team is looking forward to giving you a fresh start today!
Mold Remediation
Not only does mold look bad, but it can be dangerous too as it can affect the health of those with weakened immune systems or that are on medications that inhibit rapid recovery.
The black and green fungus that you find sprawling across your walls, ceiling and other surfaces can be damaging to your health, causing breathing problems, itchy eyes and other allergy-like symptoms.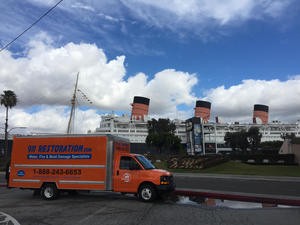 Michael knows that when you are faced with home damage, all you want is for the issue to be repaired immediately.
Our specialists also understand this need, which is why we dispatch our disaster remediation team to your home within 45 minutes of receiving your emergency call. We want to get there as soon as possible in order to minimize the damage done to your home.
There is no reason you should have to live with mold in your home. Let the experts at 911 Restoration Long Beach give you a free visual mold inspection. We will clear your house of all spores and fungus, leaving you with a safe, clean living space.
If your htink that your property is starting to smell musty after a recent spill or water invasion of any sort, then contact our mold removal Long Beach team with 911 Restoration Long Beach today!