Ways to Prevent Seepage in Walls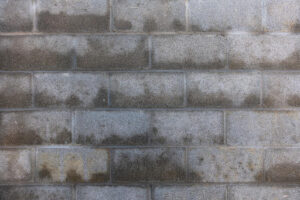 Homeowners often invest a significant amount of money, time, and effort in the construction and upkeep of their property. On the other hand, water seepage in walls is the most prevalent issue that frustrates homeowners. The external walls of your home will degrade over time since they are repeatedly exposed to extreme weather conditions, resulting in cracks in numerous spots. These fractures enable moisture and rains to enter your house wall's interior layers, leaving them wet and fragile. 
Water seepage in walls may do major damage to your house, removing all of its resale value and lowering its market value in the worst-case situation. So, if you've discovered damp places in your home and are seeking quick and simple fixes, you have come to the perfect spot. This article will go through the causes and several practical methods for preventing water seepage. So, let's begin!
What Causes Water Seepage in Walls?
One of the best ways for preventing water seepage is by knowing its causes so you can avoid it before this issue even gets started. Following are some core factors that cause water damage in walls:
Water seepage in walls is pretty common due to poor construction and foundation.

Continuous exposure to moisture such as rain can also causes water damage in walls.

Slanting roofs can gather water, seeping into the structure and causing fractures.

Drainage and sewer pipes that are clogged might gather water and produce moist walls.

You may also experience internal water seepage if your interior is humid and there is no proper ventilation.

The water around your house might rise above the ground level, and if it stays in contact with your walls for a longer time, it can damage the walls and seep through them into your house.
How to Prevent Water Seepage in Walls?
If you detect any water seepage in walls, you should contact a professional water damage restoration company to handle the situation as quickly and proficiently as possible. The longer you wait and avoid it, the worse this situation will get and the more money you will spend to solve the issue.
There are a few steps you can take for preventing water seepage so you will not have to fathom the frustrating experience of water damage:
Use High-Quality Paint
Several houses' exterior coatings are porous, unable to stop the water from entering the structure and resulting in water seepage in walls. If your wall paint is of poor quality, moisture will leak through the cement, causing serious damage to the outside and indoor walls. This might cause your property's general structure to deteriorate, making it seem unsightly until the next fresh coat of paint.
You need to apply external waterproofing coatings of excellent quality to the outer walls to avoid water seepage. A waterproof finish will provide a barrier between your property and precipitation and moisture, preventing wet walls.
Although you might find such paints and coating a little on the expensive side of the market range, they are highly durable and will stay longer. In addition to providing water resistance, new paints include silicon, which extends the wall's life by providing them with far more resilience.
Apply Damp Proof Course
If you witness moist patches around the bottom section of your walls, you should go for a damp-proof course because the walls constantly contact the groundwater.
A damp-proof course is a preventative technique that prevents groundwater from seeping up through your house's walls and causing wall seepage. All the bricks used for constructing the walls up to 150mm above the ground are made as a preventative barrier of an airtight, waterproof substance and used as a damp-proof course.
Some houses are already built with a damp-proof course. However, if you have discovered wet patches on the lower area of your walls, you may need to replace the course. This is a time-consuming task that must be completed correctly. This is why we suggest you hire an expert to assess the damage and, if required, repair the damp-proof course.
Fill the Wall Cracks
Cracks are one of the leading factors contributing to water seepage in the walls of your house. They are usually present near the window frames and doors.  These fractures allow water to enter your house's structure, causing wall seepage.
You may, however, use crack fillers to repair or fill these cracks yourself. Furthermore, you can use white cement for structural defects such as fractures of the pillars, beams, or roof, filling the fractures and strengthening the structure.
Conclusion 
Having an out of sight out of mind mentality for the water damage of your walls can cause thousands of water damage restoration costs. Try your best to prevent water seepage or call the water damage restoration services frequently to avoid any issues, and do not wait for things to get out of your hand. Contact 911 Restoration of Long Beach to handle the task for you and provide you with a completely sage house structure free from any water seeping through your walls or other water damage consequences.