Things to Look For in a Commercial Building Restoration Company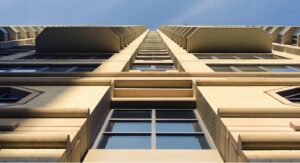 If your commercial building has sustained fire, water, or wind damage, it's vital to call a commercial restoration service immediately. This way, you can deal with the problem as soon as possible and avoid further damage. Additionally, you can get your business fully operational again sooner since you lose money each day you're fully or partially closed.
However, it's essential to find the right commercial building restoration service to handle the repairs since issues like fire and water damage need to be taken care of thoroughly. Knowing which companies to trust can be confusing. Look out for the following to differentiate the great commercial restoration companies from the mediocre ones.
24/7 Emergency Response
It's best to hire a commercial restoration company that understands the importance of working fast and shares the sense of urgency you feel. Despite most companies taking calls 24/7, they don't always show up to the property promptly. 911 Restoration of Long Beach understands the importance of starting as quickly as possible and guarantees showing up to your property within 45 minutes.
Response time is crucial when it comes to commercial building restoration. The sooner you start work, the sooner it can get finished. This is essential when reducing your company's downtime. Additionally, since issues like water damage can cause mold and mildew within 24-48 hours, tackling them sooner rather than later is vital.
Experience
This may seem like an obvious factor to consider, but hiring a commercial restoration company with plenty of experience under its belt is crucial. Not only should they have extensive restoration experience as a whole, but they must have a proven track record in the kind of restoration you're hiring them for.
A large company that deals with water damage on a daily basis may not be able to say the same for fire damage or disaster restoration. Ask about their experience in the industry and how often they tackle the kind of restoration services you intend to hire them for.
License, Bonding, and Insurance
Any company you hire must be licensed, bonded, and insured. It's important to double-check this and ask for documents to prove that you're protected. This way, if anything goes wrong during the restoration process or if someone gets injured, you will not be liable for damages.
Checking to see if a restoration company is licensed also ensures that they have followed all the rules and regulations required to work in their field and that their employees are suitably trained.
Certifications
A reputable commercial building restoration company should have certifications such as those by the Institute of Inspection, Cleaning, and Restoration Certification (IICRC). At 911 Restoration of Long Beach, all of our technicians are experienced and IICRC-certified.
Comprehensive Services
Often, different kinds of damage and restoration go hand in hand. For example, extensive fire damage may also require water damage restoration because of the water used to extinguish the fire. Water damage causes mold, and you may need mold remediation services as well. Hire a restoration company that provides comprehensive services so that you can ensure that your commercial building is well taken care of.
References
When shopping around, ask for a list of references. If the previous clients are happy with the company's work, you can rest assured knowing that the service provided will be up to par with what you expect. Make sure you call as many previous clients as possible to ask questions such as whether the company responded to an emergency situation, whether their quality of work was suitable, if and how they helped with insurance, whether work was completed in a timely fashion, and more.
Since hiring a commercial building restoration company can be a harrowing process, it's important to ask as many questions as you want to achieve peace of mind. Additionally, you can check out reviews on websites like Yelp and check out the company's testimonial page.
Help With Insurance
One of the worst parts of fire and water damage is dealing with insurance companies. Fortunately, many restoration companies handle this hassle for you and take care of documentation as well as detailed claims. Hiring a restoration company with an established relationship with insurance companies and knowing the ins and outs of insurance claims can be extremely helpful.
911 Restoration of Long Beach is one such company. We are well-versed in insurance policies and take care of supplementary documentation and photographic and video evidence so that you can rest assured knowing that everything is well taken care of.
Size
While many try to downplay the importance of size, it does truly matter when it comes to tackling large commercial restoration projects. Larger companies have the right equipment and a full team that can respond to you immediately and complete the restoration process faster. While smaller companies can also do a good job, they may not be able to do so as quickly or as efficiently. Opting for a reputable, large-scale restoration company is your best option as a commercial building owner.
Call 911 Restoration of Long Beach For Commercial Restoration
If your commercial building has faced damage and needs restoration, 911 Restoration of Long Beach can help. We are experienced in all kinds of restoration, ranging from fire damage restoration to water damage restoration and mold removal.
Additionally, we operate 24/7 and guarantee our IICRC-certified technicians will reach your commercial building within 45 minutes of contacting us. Call us at (562) 270-2001 or contact us here to take advantage of our comprehensive restoration services.